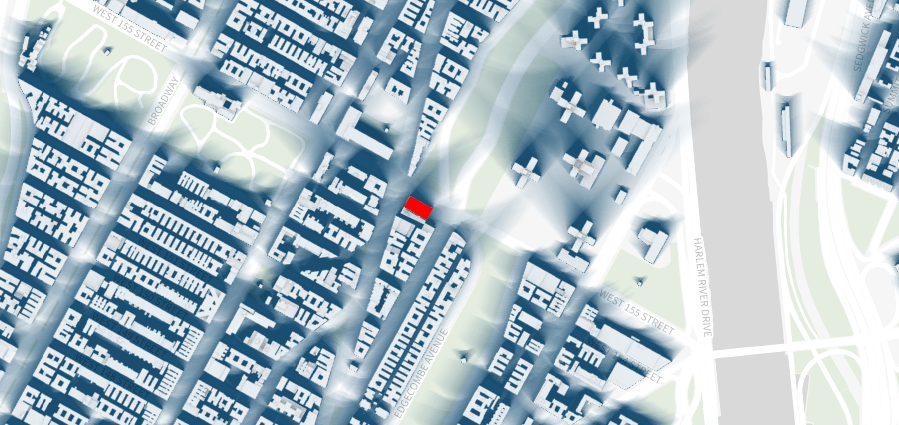 Urban Rooftop Garden       New York, NY        Broadway Housing Inc.           4,000 SF
Art in shape and form have historically been utilized in early child education methodologies as learning tools for cerebral development. Broadway Housing Communities Inc. has expanded this philosophy within the spatial environments they program and manage in the Washington Heights community. In a current development entitled Sugar Hill, a mixed use affordable Housing with a children's museum at the base, the programming for this new facility will take cues in interaction and public art displays within the confines of the public spaces.
This proposal investigates the opportunity to foster and engage social development and interaction of the building's users be utilizing the roof top area for urban agriculture and cultivation purposes. The design scheme looks upon basic geometric shapes such as a square, cross, and triangle in a 10 foot by 10 foot outline. Each module is designed as urban street furniture therefore fostering street life activity which typically occurs at the ground level. The modules are placed to the south which will maximize on the solar exposure of the sun. The prototypes are constructed of strong materials to include perforated painted steel panels, galvanized steel and a drainage system. The prototype is designed in modular parts which offer flexibility in the system manufacturing, delivery and assembly.
Technical equipment can be incorporated at the roof with an all-weather station to measure air quality, wind speed, temperature, relative humidity and water levels. Such information can be utilized to acquire data use for scientific atmospheric and environmental research. This information can be showcased on a digital screen display at the children's museum for educational purposes.
The modular prototypes aims to access and promote various opportunities in active design, social engagement, cultural preservation, local food harvesting, education, health, recycling, heat island effect, and storm water management. These topics define various forms of passive design applications that contribute towards green design and sustainable best practices.